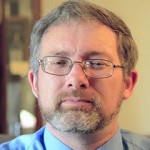 Experts The long-time leader of the series book collectors is James Keeline. James knows more about the series book than anyone, and his soon-to-be-published Series Book Encyclopedia is the best reference on the juvenile series. James is the organizer of series books presenters for the annual Popular Culture/American Culture Association Conference. He was also instrumental in the acquisition, housing and cataloguing of the papers of the king of series juvenile fiction, Edward Stratemeyer. This collection is at the New York Public Library. James always answered my questions and found books for me to include that were so rare only he could locate copies of them.
You may want to visit his series book Web: Keeline Website | or email him See his Edward Stratemeyer Web
Chris Sterling, a Dean at George Washington University, has always been the "dean" of communication-themed juvenile fiction. He wrote the Foreword to this book. His updated Juvenile book bibliography can be viewed here as it was published by Communication Booknotes Quarterly.